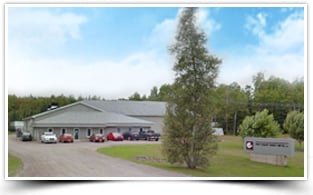 Our Shop

Our 13000 sq.ft. facility enables us to fabricate total custom ductwork or sheet metal projects.

Our shop consists of a very skilled group of sheet metal tradesmen who have very high standards in everything they do. The shop is maintained, cleaned, and organised to ensure our quality of work is never overlooked.

The shop is logically divided into 4 sections. We have a fully equipped welding shop to do light steel fabrication, as well as a large area for sheet metal cutting with plenty of room to store gages and types of sheet metal indoors.

We process these sheets on a programmable plasma cutting table or manual cutting table. The other area is reserved for all duct assembly and fitting fabrication. We prefabricate as much as we can in our shop to minimize site installation time. We then have a large warehouse to finalize ductwork assembly and add ductwork protection if needed for infectious control. We neatly store our ductwork per project and efficiently load it into well maintained covered trailers to sites as they are needed.